Documenting experiments
Experimental culture encourages to make agile and open-minded experiments. But how to measure and document the benefits gained from experiments? We have put together a simple template to help you to assess the effectiveness of your experiment and to document the know-how gained from it.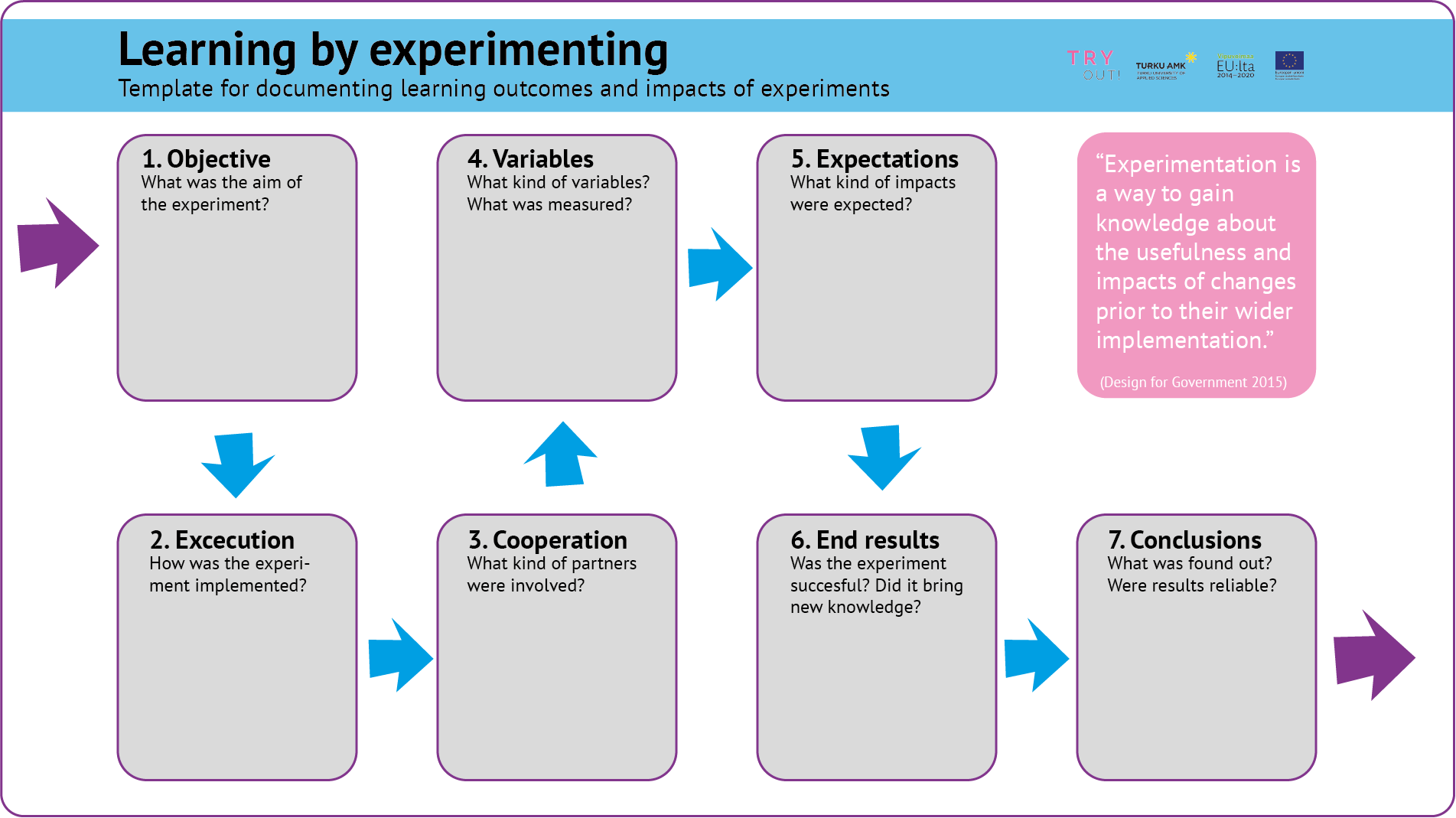 How to learn from experiments?
Experiments are valuable for generating new innovations in both companies and our society. But it is not enough to experiment just for the sake of experimenting. Experiments are converted into information, change and impact only through assessment of learning from the process. But how to harness the full learning potential of experiments to generate actual impacts?