Peloton Club Night: Clothes as a Service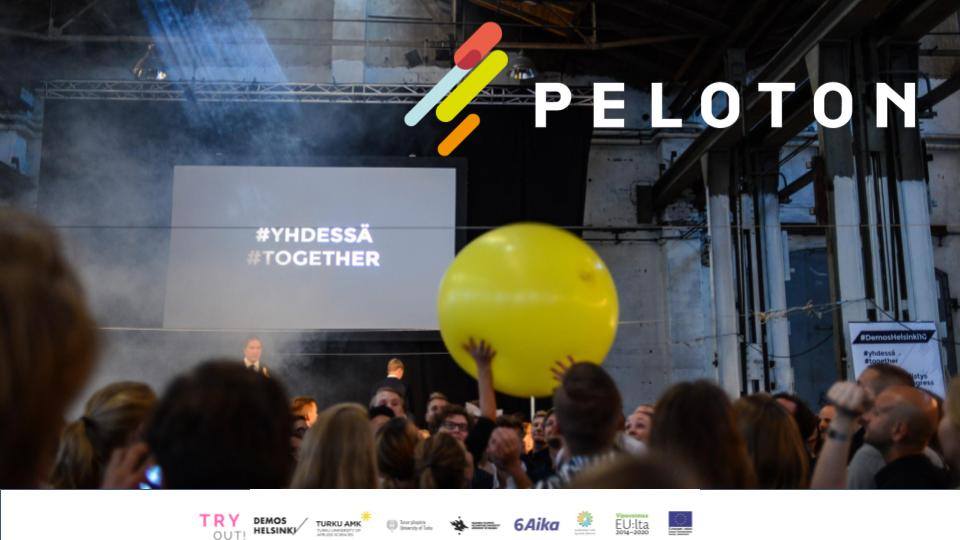 Next Peloton Club Night is approaching soon and the theme is circular economy, especially focusing on textile and clothes!
What is the future of fashion sustainability? Stylish and sustainable – can these two characteristics exist at the same time? Have you heard about RINS and Clothes as a Service (CaaS) business model? These topics and much more will be opened for discussion together with the following guests:
Anniina Nurmi: RINS and CaaS
Suvi-Tuuli Kankaanpää: Fashion Revolution (Vaatevallankumous)
Rinna Saramäki: Feel-good wardrobe (hyvän mielen vaatekaappi)
Inka Mäkiö: Sewing jam (Ompelujamit)
Join us for an inspiring evening in great company together with fresh ideas, delicious custom-made Peloton pizza and beers!
Facebook event 
Registration is open here: http://bit.ly/2khvroK
*****************************************************************************
Peloton Club is a peer-incubator and an open innovation ecosystem, founded by Demos Helsinki in 2011. Peloton Club focuses on creating new opportunities for startups in the field of cleantech, especially housing, mobility and food, and new solutions for future cities for a more resource smart society.